We think we would make a perfect fit!
Your business knowledge and our accounting expertise could be a winning combination.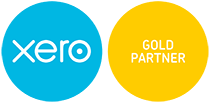 297 St Hill Street, Whanganui 4500
P O Box 902, Whanganui 4541

Chartered Accountants in the Whanganui & Manawatu Region. Xero Cloud based accounting – we offer set up, training and ongoing support.
© 2017 Prue Anderson Accounting Ltd.
VISIT PRUE ANDERSON ACCOUNTING